Reading Time:
4
minutes
The Team
Michael Weber
Executive Producer/Founder
Michael Weber, Executive Producer and Owner of The Michael Group, has been an award-winning producer, writer, and director for nearly two decades. Ms. Weber began her career as a Reporter for ABC News and after being in front of the camera, decided to try her hand at producing. She has never turned back. Michael has Executive Produced, supervised, written and produced reality, competition, documentary and lifestyle television for networks including: History, A&E, Discovery, National Geographic, Travel Channel, HGTV, DIY, Animal Planet, NBC, Weather Channel, bio, and Food Network. She has also Executive Produced numerous television pilots and national commercials. Ms. Weber has worked closely with some of the largest brands in the world creating branded content. From Home Depot to Starbucks, her experience in this arena has proven second to none. She has been able to combine television, PR, marketing and ad agency efforts to achieve client results. An avid athlete, when not behind the camera, you can find Michael running on a nearby beach.
---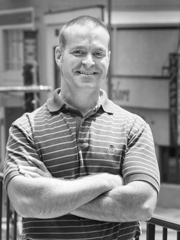 Mike Schmiedeler
Executive Producer
Mike Schmiedeler joined The Michael Group as Executive Producer in 2013. Mike has EP'd, supervised, written and produced reality, factual, and documentary television series and specials for networks including: A&E, History, Discovery, National Geographic Channel, Travel Channel, Animal Planet, DIY, PBS, CNN, MSNBC, NBC, TVOne, Weather Channel, bio, ID: Investigation, Discovery, CBS Sports Network and WEtv. Mike was also a co-creator and Show Runner for Sports Action Team, the semi-scripted sports comedy series syndicated by MGM Worldwide Television. A graduate of Notre Dame, Mike enjoys coaching his kids in various sports while he patiently waits by the phone for the call to coach the Irish in football.
---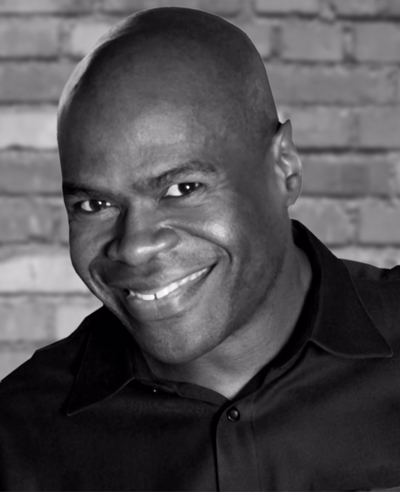 Craig J. Harris
Development Producer
Craig J. Harris began his career on the other side of the camera, acting in TV (Empire, Chicago PD, PrisonBreak), Film (The Unborn, Eagle Eye, Fred Claus) and Voice Overs for commercials and video games (Coca-Cola, McDonald's, Mortal Kombat), before embarking on his career as a Writer and Producer. Craig's producer credits include the critically acclaimed "Chicagoland" (CNN) and multiple seasons of "The First 48: Missing Persons" (A&E). He also wrote scripts that have earned Five Regional Emmy Awards and a Telly Award. Craig is a fitness enthusiast and a longtime Girl Scout Troop Leader to his daughters (Yes, Girl Scout Troop Leader).
---
Jim Granat
CFO
Jim Granat works as the Business Manager for The Michael Group Productions, LLC. His fifteen years of executive management experience in sales, financial, and operations for both large and small companies allow him to have a wide range of domestic and overseas business knowledge. Mr. Granat currently works on the board of multiple companies such as The Michael Group LLC, DMP Investments, LLC, Tip-Top Branding LLC, and Evolution Management LLC as a business adviser. In 2007-2008, Mr. Granat was a manager on Wall St., NYC for an ABL fund with 350 million under management. Previously, Mr. Granat owned Active Screw & Fastener, a private supply-chain distributor, from 1996 to 2004, where he served as President. Mr. Granat started his business career working for Cantor Associates, a merger and acquisition firm, from 1995 to 1996. He also played professional golf on many of the major professional tours. He received a degree in finance and accounting from Arizona State University in 1994 where he played collegiate golf for the Sun Devils.
---
Molly Hunt
Associate Producer
Molly is ecstatic to be a member of The Michael Group's development team. As a Development Associate, Molly creates, researches, and develops concepts for new television series. She has a passion for finding engaging characters and bringing their stories to life. Molly produced a short film that screened at the Traverse City Film Festival in Summer 2015. She graduated from the University of Michigan with degrees in English and Communications and was also a member of the Michigan Marching Band. When not on the hunt for the next great TV program, Molly can be found goofing around in an improv class or cheering on the Cubs.
---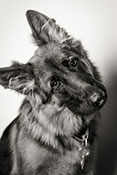 Hero
Our Dog
Hero came to us from Germany by way of Joliet in February 2012. Although she is a mere pup, she is already following in her Mother's footsteps in becoming a successful television producer. Hero has written, produced and directed several award-winning television programs. Her latest project, "Dog Racing Days" will be broadcast on BONE in January 2013. Hero's strongest attribute is her ability to build strong relationships with our clients. It's difficult for her to hide her passion and excitement when discussing any new project- big or small! She advises numerous public and private clients with respect to operational and budget restructuring. Hero loves to swim and you can almost always find her running along the beach when she is not hard at work.
---