How to Pitch or Sell Your Reality TV Show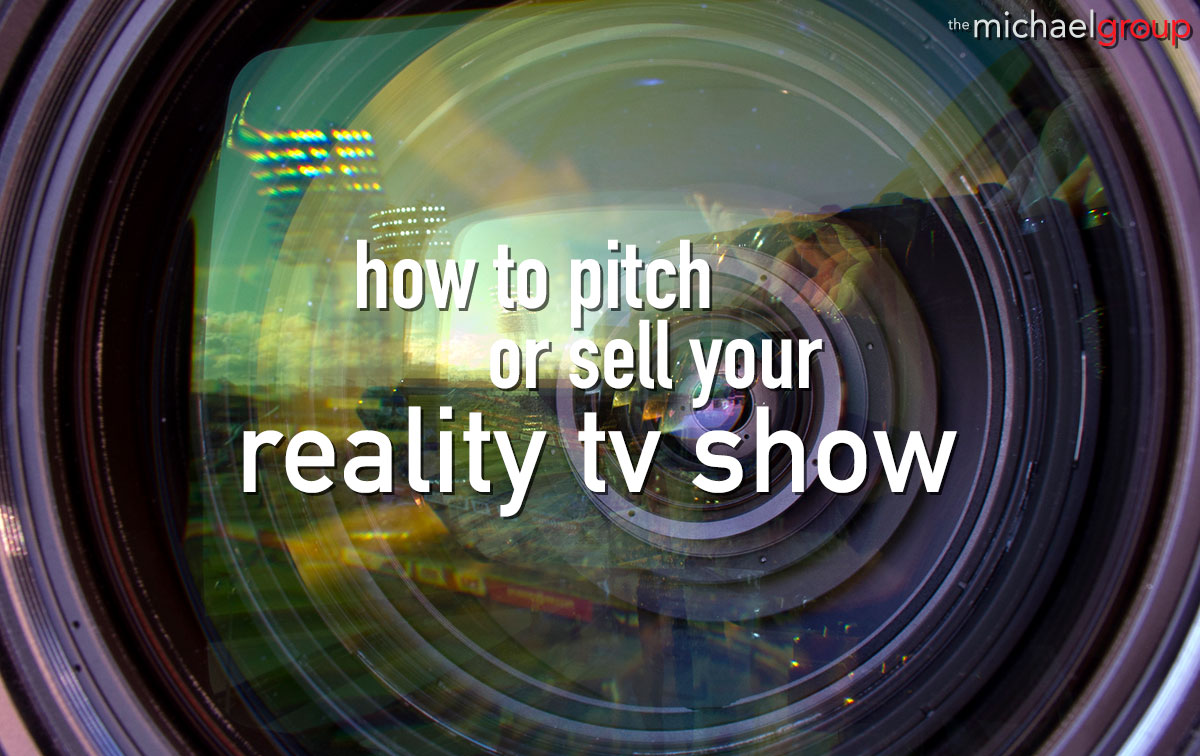 Getting your break in this entertainment industry has always been difficult. With almost every channel running their own reality TV shows, pitching your idea for the next big reality show will be increasingly difficult. This is especially so when faced with competitors who have already successfully pitched previous shows. Here are a few tips to help you pitch and sell your idea.
The Challenges of Pitching a Reality TV Show
With the shear amount of reality TV on air, it is almost impossible to sell a show based on a premise alone, as you may end up making your show sound too similar to shows that are in already in development or are on the air. To successfully pitch a reality TV show you're going to need to do some prep work. This is to show any interested networks that you are serious, have put genuine thought into your idea, and that the show will attract viewers and ultimately be profitable.
Preparation Before Your Pitch
Before you pitch any ideas, make sure that all co-creators and any attached producers are in agreement as to roles, responsibility, and those finer details – this is part of your video pre-production phase. Once that is agreed upon have a contract drawn up, and signed by a notary, this will speed up any contract agreements with the network. Very few networks will be willing to wait for producers work out those points if the network is willing to buy your show. If you can, try and get an experienced producer attached to the project, as they will be able to offer advice on where your idea can be tweaked, and add some credibility to the project. There are conferences and meetups that exist with a sole purpose of connecting creators and producers. Some of the conferences to look at include The Realscreen Summit and NATPE events.
Creating Your Pitch
Start with designing a brand. This doesn't mean you have to start advertising or making merchandise, but rather find a catchy title for your show and create a logo or image that will successfully portray the theme and core concept of the show. As you begin to develop your show, it is important to pay attention to finer details that make the show stand out. Having some developed ideas, such as your premise, episode structure, and format will help in your appeal for copyright protection, as some networks may like your idea and attempt to steal it.
The next step is to create a five to ten minute speech that presents all the finer details, and why this show has the potential to be a success. Your speech should include a promotional reel, which should be of such a standard that it can sell the show, without the need of a speech. Having a prepared speech is good, but not always necessary, as the promotional reel needs to do the most of the selling work. This is when you may want to approach a professional video production company.
While it is possible to create the promotional reel by yourself, having a professionally produced reel will make it stand out from the competition. A production company can finely tune your reel by:
Editing scene transitions
Cleaning up audio
Choosing the best of your footage to include
Adding properly licensed music and high-quality voice overs
They can also help you design things like an intro screen that not only sells the idea, but is also something the network can use when airing the show.
Proper preparation will not only make your show more appealing but will show networks how committed you are to the success of your show. By genuinely putting the effort into development the network will be more comfortable investing in you. Proper planning before your pitch will show that you are capable of further developing and producing the show.
Should you require any assistance in creating your brand or promotional reel, we at The Michael Group will be more than happy to advise you. Whether you have already begun pitching your show, and would like a refreshed promotional reel, or if you are only beginning and would like help with developing a new reel, we are here for all your video production needs.
---